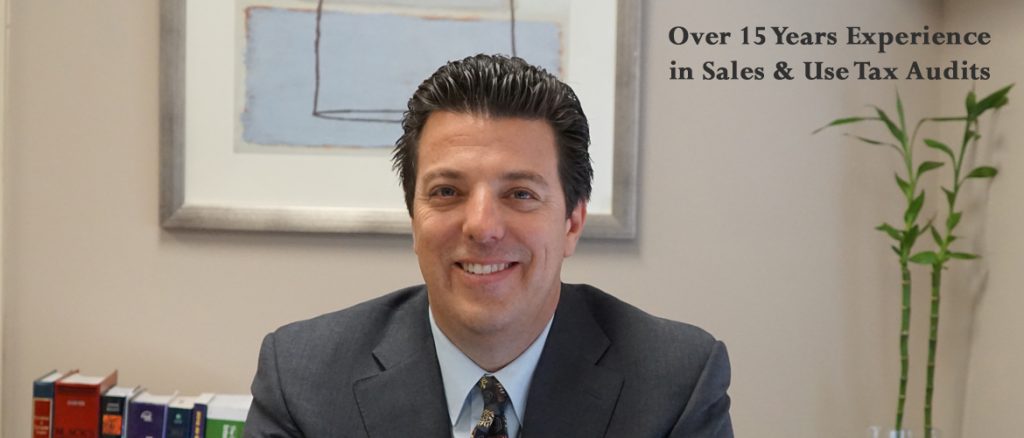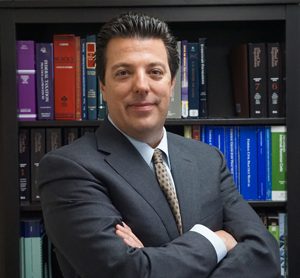 Our firm only uses consulting professionals with prior state tax auditor and "Big 4" public accounting experience.  A professional with that degree of experience can offset the enormous advantage that the state auditor has over the taxpayer with regards to knowledge of laws, regulations and audit procedures and policies.
Consulting Services
Audit Defense
Let former sales and use tax auditors represent you.
Credit and Refund Analysis
Our experts know the most common errors that may result in an overpayment of tax.
Resale & Exemption Certificate Management Solutions
We can evaluate your business to determine the best practice for documenting claimed exempt sales.
Nexus Research
Our team of experts can help you determine in which states your business activities have created a registration and/or filing requirement for state tax returns.
Single and Multi-State Taxability Research
Sales and use tax laws differ by state.  Our team of experts will evaluate where your businesses products and services are sold to determine how sales and use taxes apply.
Voluntary Disclosure Agreements
Don't wait until state tax officials contact you.  If you believe your business has established nexus in a particular state (or states) we can help negotiate a far more favorable outcome than if you wait to see if state tax officials will discover your nexus.
Contact Us for a Free 1/2 Hour Consultation
eyJpZCI6IjkiLCJsYWJlbCI6IkNvbnRhY3QgVXMiLCJhY3RpdmUiOiIxIiwib3JpZ2luYWxfaWQiOiI0IiwidW5pcXVlX2lkIjoidmJuMjNhIiwicGFyYW1zIjp7InRwbCI6eyJ3aWR0aCI6Ijc1Iiwid2lkdGhfbWVhc3VyZSI6IiUiLCJiZ190eXBlXzAiOiJub25lIiwiYmdfaW1nXzAiOiIiLCJiZ19jb2xvcl8wIjoiI2NkY2RjZCIsImJnX3R5cGVfMSI6ImNvbG9yIiwiYmdfaW1nXzEiOiIiLCJiZ19jb2xvcl8xIjoiI2NkY2RjZCIsImJnX3R5cGVfMiI6ImNvbG9yIiwiYmdfaW1nXzIiOiIiLCJiZ19jb2xvcl8yIjoiIzgxZDc0MiIsImJnX3R5cGVfMyI6ImNvbG9yIiwiYmdfaW1nXzMiOiIiLCJiZ19jb2xvcl8zIjoiI2ZmODA3YyIsImZpZWxkX2Vycm9yX2ludmFsaWQiOiIiLCJmb3JtX3NlbnRfbXNnIjoiVGhhbmsgeW91IGZvciBjb250YWN0aW5nIHVzISIsInJlZGlyZWN0X29uX3N1Ym1pdCI6IiIsInRlc3RfZW1haWwiOiJtYXJjQGJyYW5kZWlzdGF4LmNvbSIsInNhdmVfY29udGFjdHMiOiIxIiwiZmllbGRfd3JhcHBlciI6IjxkaXYgW2ZpZWxkX3NoZWxsX2NsYXNzZXNdIFtmaWVsZF9zaGVsbF9zdHlsZXNdPltmaWVsZF08XC9kaXY+In0sImZpZWxkcyI6W3sibGFiZWwiOiIiLCJwbGFjZWhvbGRlciI6IkZpcnN0IE5hbWUiLCJodG1sIjoidGV4dCIsInZhbHVlIjoiIiwibWFuZGF0b3J5IjoiMSIsIm5hbWUiOiJmaXJzdF9uYW1lIiwiYnNfY2xhc3NfaWQiOiI2IiwiZGlzcGxheSI6IiIsIm1pbl9zaXplIjoiIiwibWF4X3NpemUiOiIiLCJhZGRfY2xhc3NlcyI6IiIsImFkZF9zdHlsZXMiOiIiLCJhZGRfYXR0ciI6IiIsInZuX29ubHlfbnVtYmVyIjoiMCIsInZuX29ubHlfbGV0dGVycyI6IjAiLCJ2bl9wYXR0ZXJuIjoiMCIsImRlZl9jaGVja2VkIjoiMCJ9LHsibGFiZWwiOiIiLCJwbGFjZWhvbGRlciI6Ikxhc3QgTmFtZSIsImh0bWwiOiJ0ZXh0IiwidmFsdWUiOiIiLCJtYW5kYXRvcnkiOiIwIiwibmFtZSI6Imxhc3RfbmFtZSIsImJzX2NsYXNzX2lkIjoiNiIsImRpc3BsYXkiOiIiLCJtaW5fc2l6ZSI6IiIsIm1heF9zaXplIjoiIiwiYWRkX2NsYXNzZXMiOiIiLCJhZGRfc3R5bGVzIjoiIiwiYWRkX2F0dHIiOiIiLCJ2bl9vbmx5X251bWJlciI6IjAiLCJ2bl9vbmx5X2xldHRlcnMiOiIwIiwidm5fcGF0dGVybiI6IjAiLCJkZWZfY2hlY2tlZCI6IjAifSx7ImxhYmVsIjoiIiwicGxhY2Vob2xkZXIiOiJFbWFpbCIsImh0bWwiOiJlbWFpbCIsInZhbHVlIjoiIiwibWFuZGF0b3J5IjoiMSIsIm5hbWUiOiJlbWFpbCIsImJzX2NsYXNzX2lkIjoiMTIiLCJkaXNwbGF5Ijoicm93IiwibWluX3NpemUiOiIiLCJtYXhfc2l6ZSI6IiIsImFkZF9jbGFzc2VzIjoiIiwiYWRkX3N0eWxlcyI6IiIsImFkZF9hdHRyIjoiIiwidm5fb25seV9udW1iZXIiOiIwIiwidm5fb25seV9sZXR0ZXJzIjoiMCIsInZuX3BhdHRlcm4iOiIwIiwiZGVmX2NoZWNrZWQiOiIwIn0seyJsYWJlbCI6IiIsInBsYWNlaG9sZGVyIjoiU3ViamVjdCIsImh0bWwiOiJ0ZXh0IiwidmFsdWUiOiIiLCJtYW5kYXRvcnkiOiIxIiwibmFtZSI6InN1YmplY3QiLCJic19jbGFzc19pZCI6IjEyIiwiZGlzcGxheSI6InJvdyIsIm1pbl9zaXplIjoiIiwibWF4X3NpemUiOiIiLCJhZGRfY2xhc3NlcyI6IiIsImFkZF9zdHlsZXMiOiIiLCJhZGRfYXR0ciI6IiIsInZuX29ubHlfbnVtYmVyIjoiMCIsInZuX29ubHlfbGV0dGVycyI6IjAiLCJ2bl9wYXR0ZXJuIjoiMCIsImRlZl9jaGVja2VkIjoiMCJ9LHsibGFiZWwiOiIiLCJwbGFjZWhvbGRlciI6Ik1lc3NhZ2UiLCJodG1sIjoidGV4dGFyZWEiLCJ2YWx1ZSI6IiIsIm1hbmRhdG9yeSI6IjEiLCJuYW1lIjoibWVzc2FnZSIsImJzX2NsYXNzX2lkIjoiMTIiLCJkaXNwbGF5Ijoicm93IiwibWluX3NpemUiOiIiLCJtYXhfc2l6ZSI6IiIsImFkZF9jbGFzc2VzIjoiIiwiYWRkX3N0eWxlcyI6IiIsImFkZF9hdHRyIjoiIiwidm5fb25seV9udW1iZXIiOiIwIiwidm5fb25seV9sZXR0ZXJzIjoiMCIsInZuX3BhdHRlcm4iOiIwIiwiZGVmX2NoZWNrZWQiOiIwIn0seyJsYWJlbCI6IlNlbmQiLCJwbGFjZWhvbGRlciI6IiIsImh0bWwiOiJzdWJtaXQiLCJ2YWx1ZSI6IiIsIm1hbmRhdG9yeSI6IjAiLCJuYW1lIjoic2VuZCIsImJzX2NsYXNzX2lkIjoiMTIiLCJkaXNwbGF5IjoiIiwibWluX3NpemUiOiIiLCJtYXhfc2l6ZSI6IiIsImFkZF9jbGFzc2VzIjoiIiwiYWRkX3N0eWxlcyI6IiIsImFkZF9hdHRyIjoiIiwidm5fb25seV9udW1iZXIiOiIwIiwidm5fb25seV9sZXR0ZXJzIjoiMCIsInZuX3BhdHRlcm4iOiIwIiwiZGVmX2NoZWNrZWQiOiIwIn1dLCJvcHRzX2F0dHJzIjp7ImJnX251bWJlciI6IjQifX0sImltZ19wcmV2aWV3Ijoic2ltcGxlLXdoaXRlLnBuZyIsInZpZXdzIjoiNDAxNCIsInVuaXF1ZV92aWV3cyI6IjI4NDIiLCJhY3Rpb25zIjoiNjIiLCJzb3J0X29yZGVyIjoiMCIsImlzX3BybyI6IjAiLCJhYl9pZCI6IjAiLCJkYXRlX2NyZWF0ZWQiOiIyMDE2LTA1LTAzIDE1OjAxOjAzIiwiaW1nX3ByZXZpZXdfdXJsIjoiaHR0cDpcL1wvc3Vwc3lzdGljLTQyZDcua3hjZG4uY29tXC9fYXNzZXRzXC9mb3Jtc1wvaW1nXC9wcmV2aWV3XC9zaW1wbGUtd2hpdGUucG5nIiwidmlld19pZCI6IjlfOTY3NTY3Iiwidmlld19odG1sX2lkIjoiY3NwRm9ybVNoZWxsXzlfOTY3NTY3IiwiY29ubmVjdF9oYXNoIjoiYWM3ODExMzdjNjI0YzEyNzAyMTQ0MTAwMDIwZGViZDcifQ==